Welcome to the latest generation of Maximizer, further enhancing its world-leading position as the top product of its CRM design type; Intuitive, quick to deploy, easy to customise and offering all the basic relationship support processes and database 'out-of-the-box'.
The Maximizer web-user interface feels like a complete desktop access point for all your relationship management needs; and it has complete integration to Word, Excel, and Outlook for e-mails.
Maximizer CRM brings productivity boosting features, a sleek new design and expanded API platform.
· ENHANCED PRODUCTIVITY – Eliminate manual and repetitive tasks through auto updates and
calculations, set unique business processes for each customer segment
· ENGAGING USER EXPERIENCE – New calendar and appointment setting capabilities,
clear module identification and a new design
· EXPANDED API INFRASTRUCTURE – Connect with thousands of applications that bring value to your organisation, including MailChimp and Microsoft Office 365 – Excel, Word, Outlook.
The PDF below contains more detailed descriptions and includes a features table which allows you to see current functionality and discover how the functionality has increased in recent years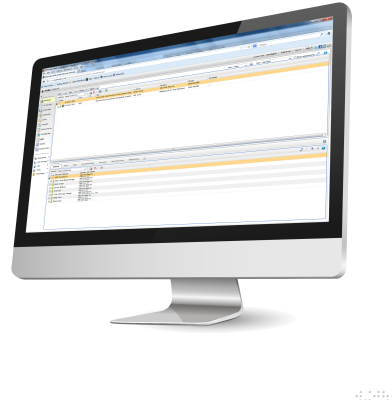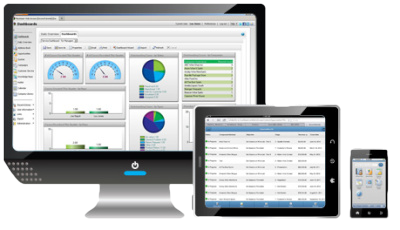 With a move to Maximizer CRM Live 
your company can enjoy the freedom that comes with knowing your data and software are secure, managed by a team dedicated to supporting your CRM needs.
Maximizer Software uses cloud computing to provide its customers with a cost effective CRM solution, which allows a vast choice of flexible payment methods, functionality and deployment options, to provide a cloud CRM solution which is tailored to your needs.
Benefits Of Maximizer With JI Group
Low initial investment
Maximizer CRM Live offers cloud computing with a low initial investment, in contrast to traditional CRM software which needs to be purchased then installed on additional hardware and requires staff resources to manage it.

Cost efficient
Using a cloud provider for your CRM means you do not need to pay for software features that you don't need. Maximizer CRM has various payment plans, allowing you to start with a basic package and roll out more services as your business grows and needs a more functionality in its CRM solution.
Reduce your spend on IT
Maximizer Software's cloud computing services can be hosted by one of our trusted partners, so there's less need for you to have your own servers, software and dedicated IT support staff, which can reduce your overheads.
Flexible working
Maximizer's cloud based CRM solutions are accessed securely through a web browser giving you and your staff  access to vital business information anywhere, anytime, from any computer (MAC, PC or mobile device). This makes it easy to implement a flexible, mobile and effective CRM system.
End back up data concerns
All the data you enter into your Maximizer CRM cloud based system will be looked after directly by Maximizer or by one of its highly respected partners. This way you don't need to worry about having to back-up the data on your computer in case it is lost, damaged or stolen. Your data will be stored in secure UK-based datacentres.
Save time
By operating in the cloud you free up your IT resources to concentrate on more important tasks than running your CRM system. You also unburden your system with weighty data storage, lengthening its life and saving on overheads by avoiding idle system costs.
Experience a smoother service
Using cloud computing to access your Maximizer CRM system means hassle free upgrades as Maximizer Software installs them for you without interruption to your service.
Maximizer CRM, On-Premise|Maximizer CRM, Hosted
App Store
With a re-write to the API suite we expect to see some awesome off the shelve integrations coming soon. We already have developments in Quotewerks, MailChimp and Gmail.
Import Overhaul
Maximizer CRM features an enhanced import tool to move contact data stored in spreadsheets and other systems into Maximizer, creating a centralized view that can be used by all customer facing teams to deliver a personalized experience.
Notification Panel
The notification panel has an updated look and feel. The panel can now be floating or pinned.
Calendar's
We have introduced a new clean and responsive interface, with Daily, Weekly and Monthly views, with the weekly view having an Agenda style and availability view.