A complex organisation like an HE or FE institution can benefit from a range of CRM design types focusing on  departmental ways of working. Self-customised solutions can work better for some knowledge workers and self-managing professionals with relationship responsibilities.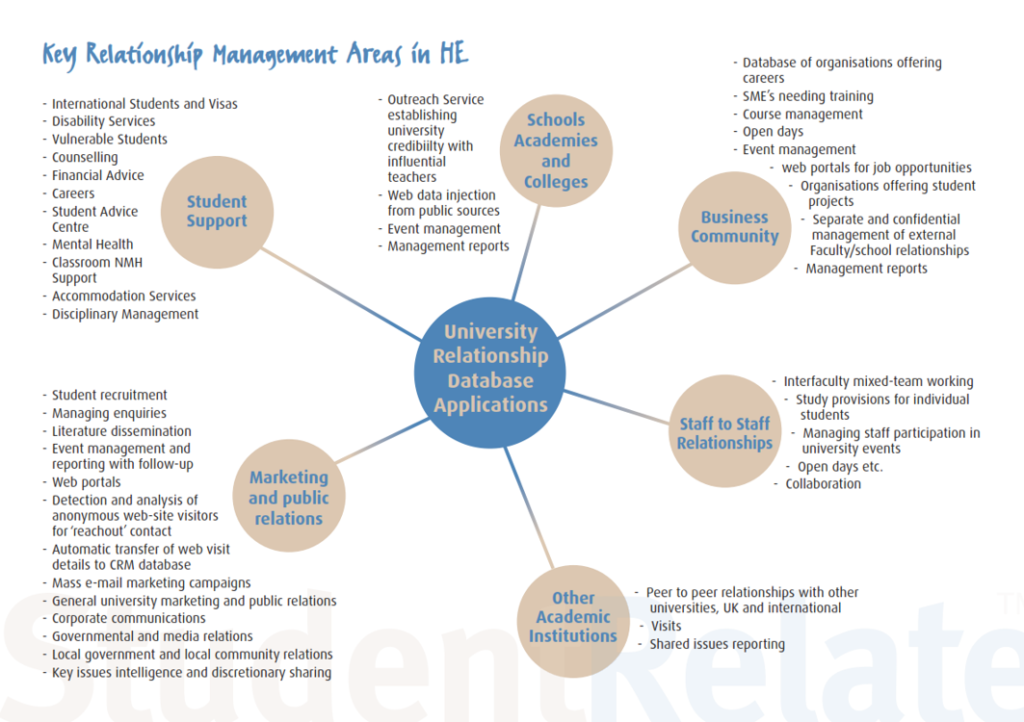 An easy to use, out-of-the-box user interface is often more cost-effective than a programmed-process approach using original bespoke software. Student Services teams are prime examples of where flexibility and possibly agility are important and can be difficult to sustain when administrative requirements are constantly in flux.
CRM in Student Services means doing the best you can in each student interaction, creating student-life experiences that are real and have an impact on student choices. StudentRelate is a CRM that's designed to help staff to do their jobs better. That supports better student retention and helps keep costs low.
StudentRelate CRM encourages a culture of user-ownership of the CRM that supports relationship work.  Super-Users explore and create new CRM efficiencies without draining central IT resources. StudentRelate CRM is:
Easy-to-use CRM… People like it; so they use it

Intuitive CRM… It's natural; users work quicker

Agile CRM… user skills keep processes current/renewed

Customised casework CRM: Working 'your way'

New: Low-Code/No-Code flexibility/savings
What Can You Do With a CRM System?
Use StudentRelate to display a complete relationship history on screen. This helps staff to work quicker and smarter, delivering a top-quality relationship experience every time. Teams can share access to transaction history including notes, e-mails, documents, appointments and meeting records. Communication initiatives are supported by list-building tools to ensure correct targeting/grouping. The integrated campaign management module sends e-shots/announcements (also compatible with MailChimp). Time management and workflow facilities support staff to follow agreed departmental processes.
StudentRelate customisation is team-focused. We build process prototypes with user-staff so they can see what they're getting in real time. That's quicker, more flexible and hugely less expensive than the traditional software development demanded by programmed-process CRM designs. Team managers contribute best-practice insights directly. Flexible process design also encourages a continuous improvement culture. 
The easy-to-use, minimum screens, minimum-clicks, proprietary user interface design of Maximizer CRM saves time. This empowers staff to give of their best. Working smart frees-up time which may also allow an optional increased percentage of face-to-face student time. Management benefits from:
Personlised dashboards with wizards

Student analytics with local and imported data

New: Data Vision features for management in 2020
Maximizer offers the full range of CRM functions out-of-the-box, covering Relationships, Service Desk, and  communication Campaigns. Data from other university systems is downloaded to give a complete student view. Data sharing and data blocking controls deal with confidentiality. Data synchronisation options with API's facilitate campus-wide integrations.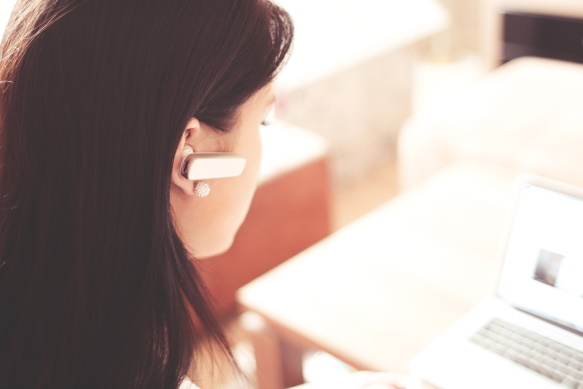 Maximizer is initially customised by  StudentRelate business process consultants working directly with a core team of experienced staff. It's quick to implement. When the process build is complete, users, super-users and Application Administrators are trained. They later learn to make system adjustments, in order to keep in step with evolving university requirements but not be a burden to central IT.
New No-Code/Low-Code StudentRelate Options:
Small teams and those with simple processes may not deliver the returns required to pay off the large software investments of big CRM's. As the majority of administrative processes are fundamentally spreadsheet-type simplicity, Maximizer's 'No-Code' solutions avoid the software development overhead altogether. Although rare, some support processes are complex so rapid-development 'Low-Code' tools are used, making it also suitable for applications outside Student Services
StudentRelate works your way from the start and in continuity.
Reduced dependence on external resources and priorities outside your control
Up-to-date DIY dashboards sustain user buy-in
Reduced 'admin-drag' saves casework time 
Maximizer installs on-premise. Data is on secure university servers. Maximizer integrates with Outlook®, Word®, Excel®, SharePoint®, iCalendar® and social media 
StudentRelate projects include customisation templates and add-on modules that have been specifically proven in other universities. Best practice processes support staff in their job roles, empowering them to save time and deliver a high- quality service. Knowledge sharing with other StudentRelate users is available in the LinkedIn closed chat group.